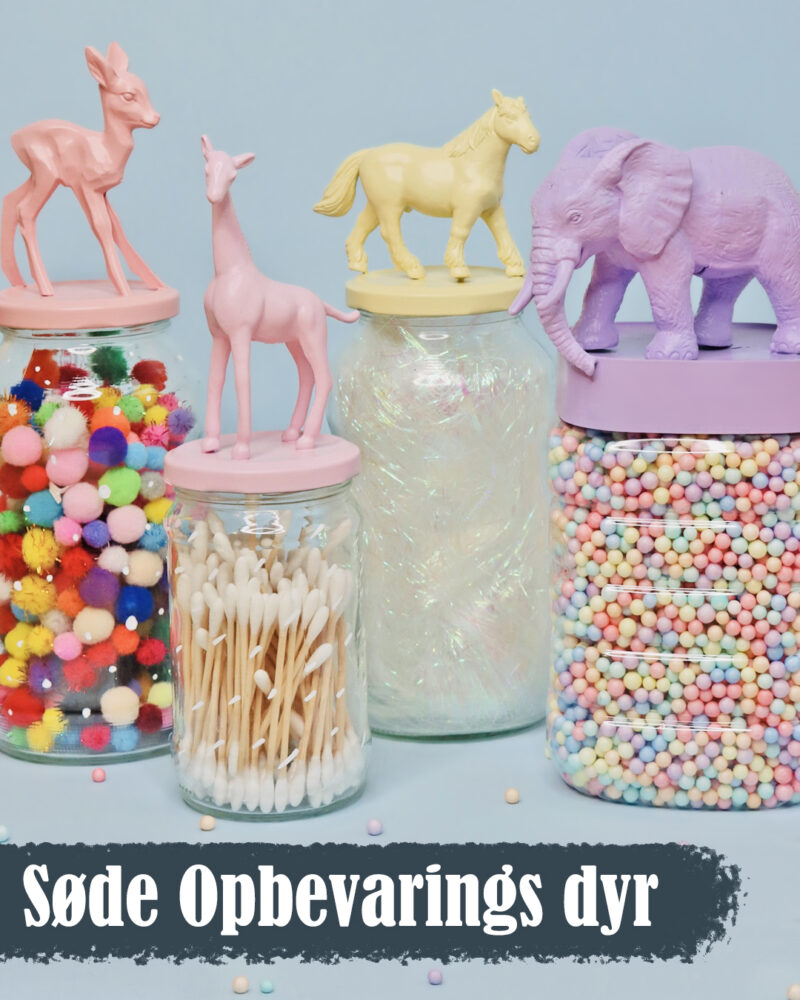 Upcycling DIY, De her opbevarings glas med plastik dyr, har nok stået på min To do liste i over 10 år hvis det kan gøre det, folk har lavet dem i tonsvis siden kan jeg se på Pinterest, og de stadig lige så søde
, har aldrig fået taget mig sammen til at få dem lavet, men efter jeg har fået fat i spraymaling er de jo lige at gå til nu, de ret simple at lave faktisk.
De kan bla. bruges til at have alt fra kreating, til slik, til badeværelset, børneværelset, ja der er mange muligheder.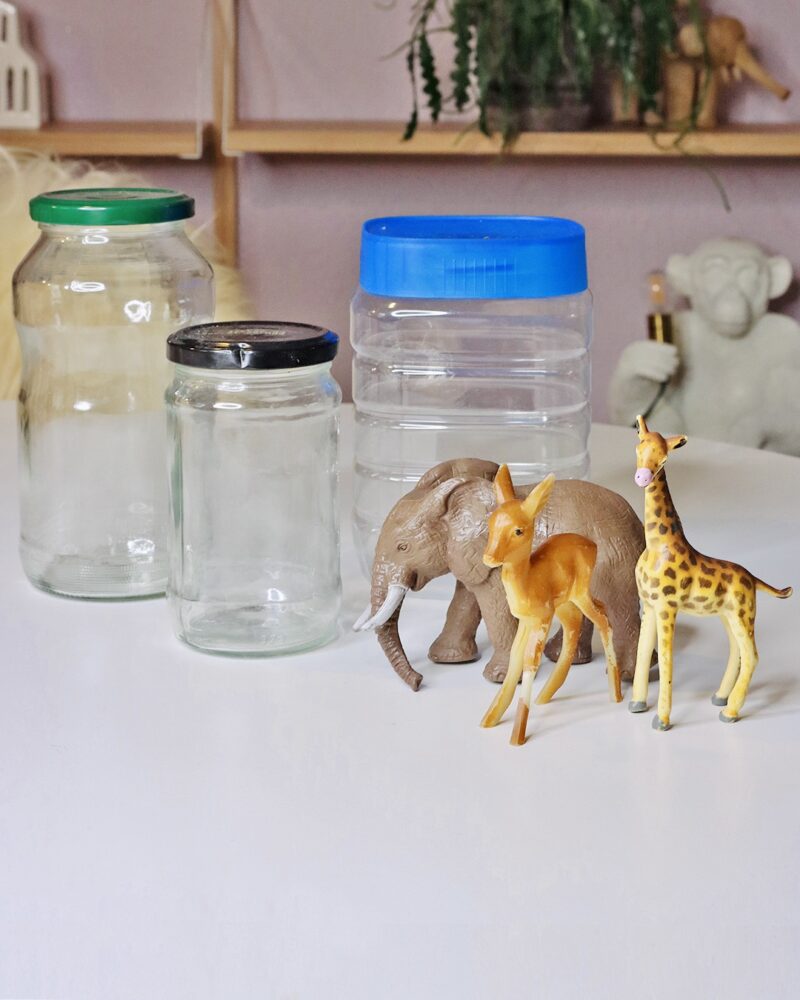 Du skal bruge:
– Plastikdyr
– Superlim
– Glas/Bøtter med låg genbrug gamle syltetøjsglas Ovs.
– Spraymaling

Sådan gør du:

1. Gør glassene og lågene rene.
2. Placer dyrene hvor du vil have dem til at stå, lim dem herefter fast med superlim, dyrene har svært ved at vil blive på låg lavet af plastik har jeg fundet ud af med låget med elefanten, den driller meget og vil nemt ryge af
, så holde jer til de andre med "metal" låg
3. Tag lågene af glassene og spraymal lågene med dyrene på, giv dem 2-3 lag.