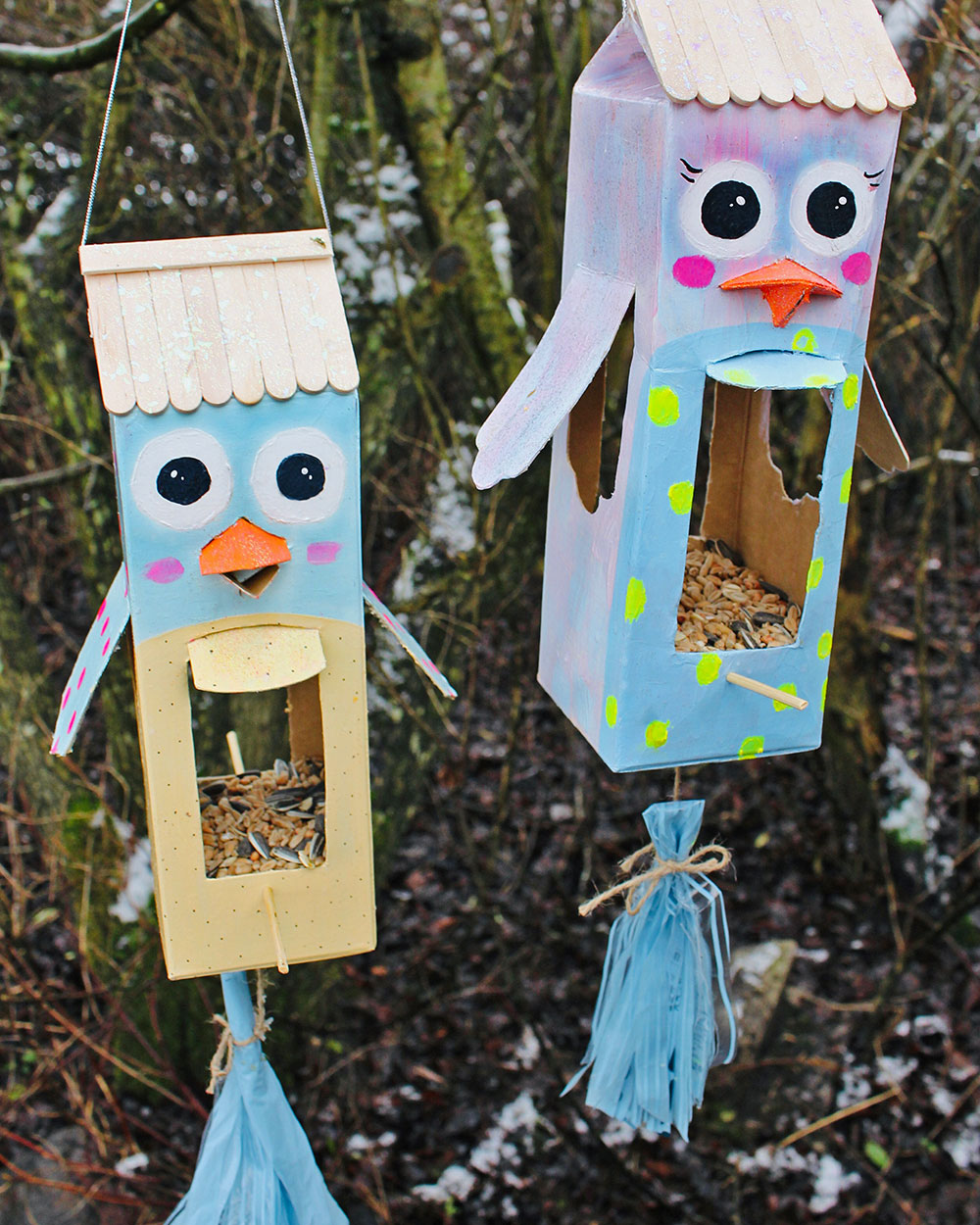 De sødeste foderhuse lavet af mælkekartoner.
Man skal regne med man kun kan bruge dem i en sæson, så de altså ikke pæne længere pga. af regn og slud..
Fremgangsmåde:
Jeg startede med at male det helt hvidt med træ og metal maling, synes det maling holder bedre når det er til materialer man skal have udenfor.
Herefter tegner jeg op med blyant hvor jeg vil have hullerne, og tegner vingerne op.
Så det frem med hobbykniven og skær ud,
Herefter blander jeg akryl maling i den hvide træ og metal maling i de farver man nu gerne vil have, og maler der på
Oppe under toppen af mælke kartonen bruger jeg en tyk nål i hver side og stikker hul og køre snoren igennem med nålen.
Jeg har bla. også brugt nålen til at stikke hul til grillspydet i bunden.
Taget er lavet af ispinde, man kan også bare male et tag, eller er bruge små pinde. Jeg brugte limpistol til taget, kunne jeg have sagt mig selv ikke holdte, det faldt af kort tid efter pga, af frosten. så jeg vil bruge noget lim der kan tåle minus grader. som bla. fugemasse til udenfor. de faldt ikke af derefter.
Jeg har også lavet en jule version af foderhusene de kan ses lige her