_________________________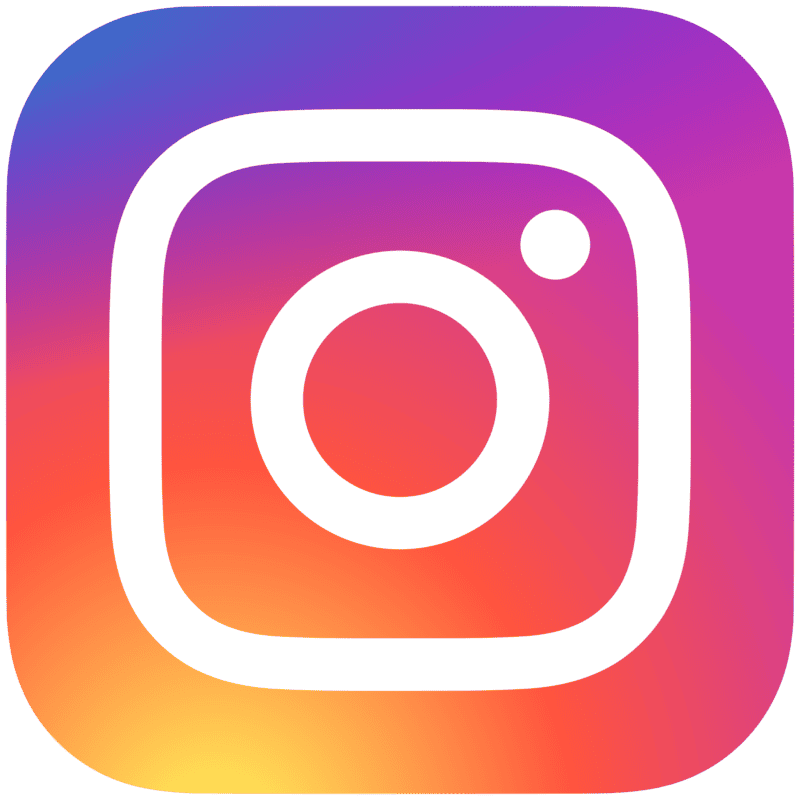 FØLG gerne med inde på min instagram, der vil du kunne finde en masse inspiration der ikke kan findes her på bloggen også
Klik her @ Mit_farverige_univers
_________________________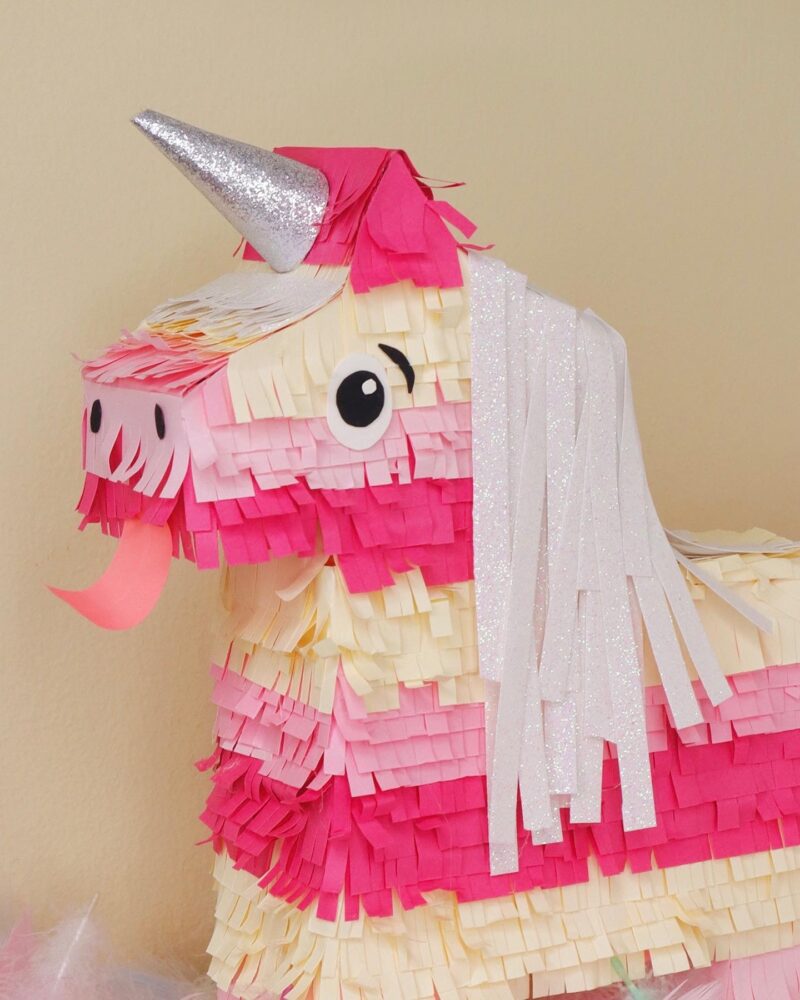 Jeg har prøvet at lave en Piñata for første gang i dag en en stor en, men det vil jeg helt sikkert gerne prøve at lave en dag.
Jeg har brugt Alm. Karton til denne, vil bruge pap hvis jeg skulle lave en stor. Plus jeg havde ikke noget crepe- eller silkepapir til den, det vil jeg nok også vælge at bruge til en stor, jeg har vare brugt farvet tyndt papir til denne.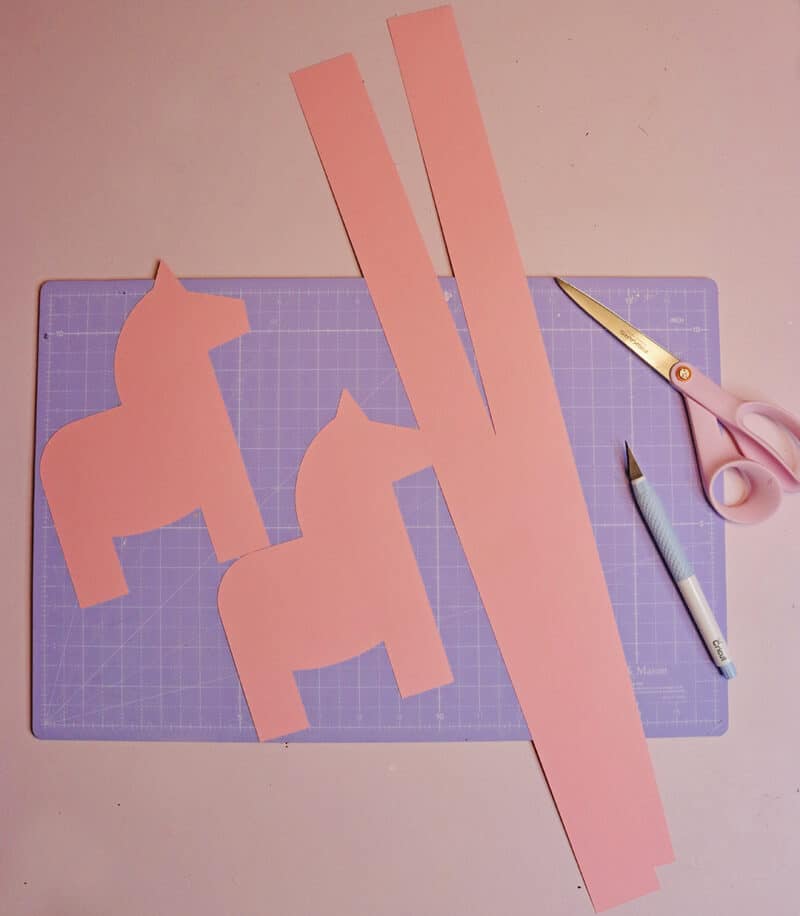 Start med at klippe to helt ens silhuetter, find ud af hvor bred du vil have den og lav lange strimler i den bredde du ønsker.'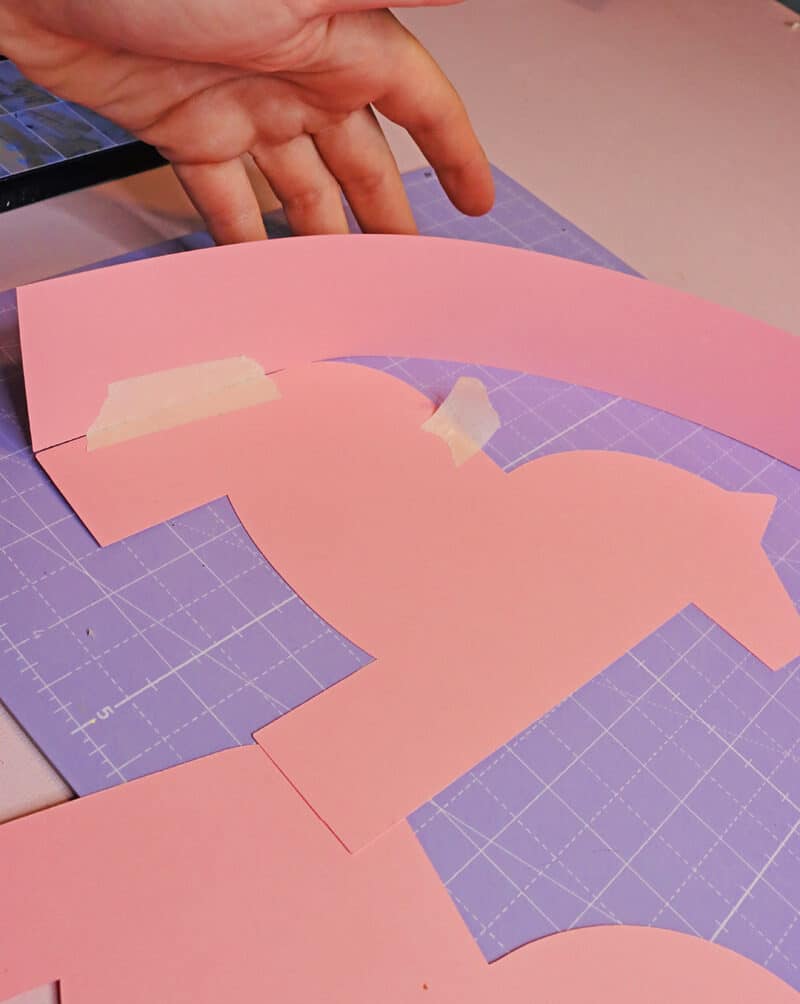 Brug malertape ligesom her til at sætte den lange strimmel fast, du kan også sætte tapen udvendigt.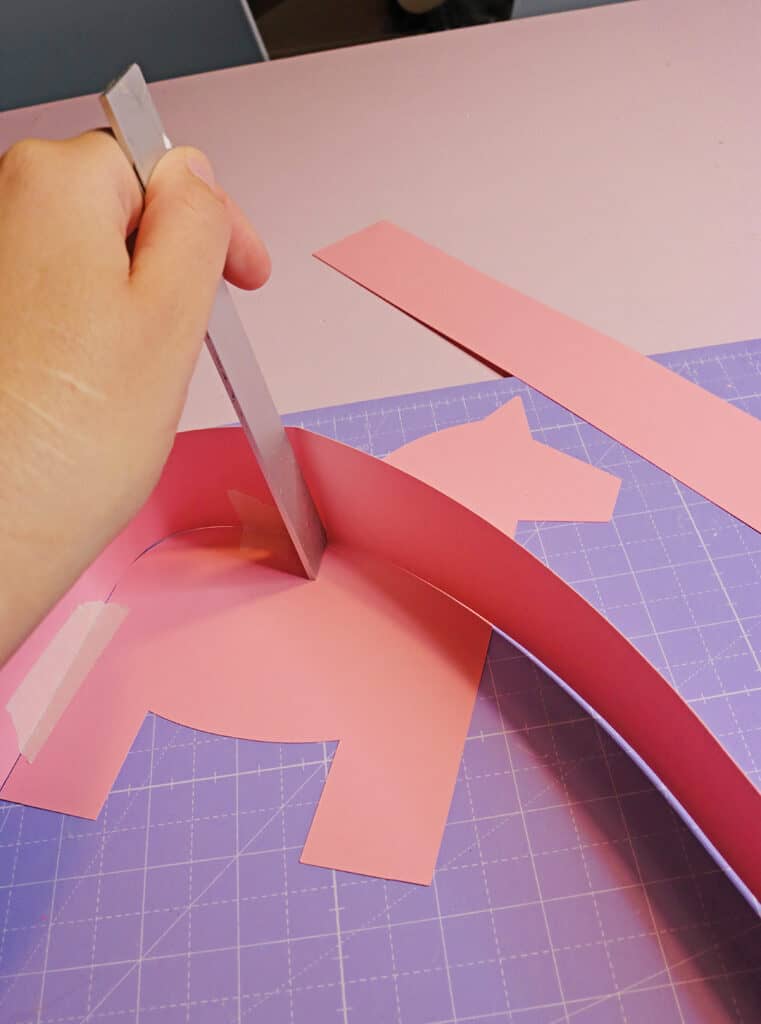 Når jeg kommer til et buk, så bukker jeg med en lineal.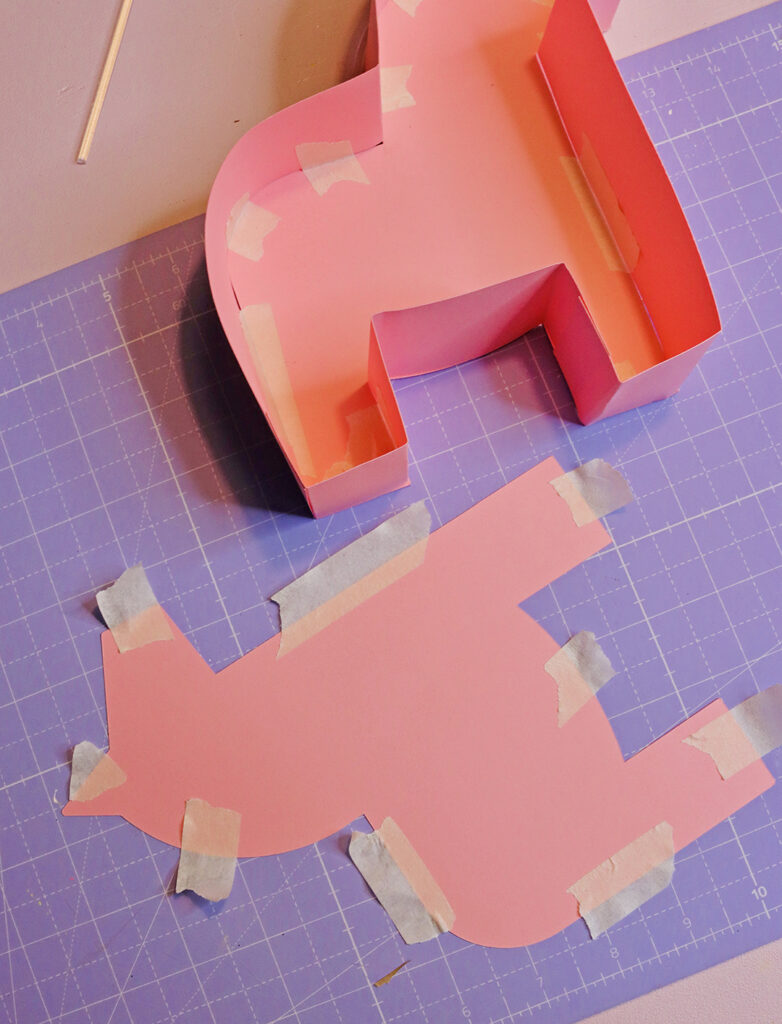 Når den er samlet hele vejen rundt, gør jeg som på billedet med den sidste. og sætter på, så tapen går ud over.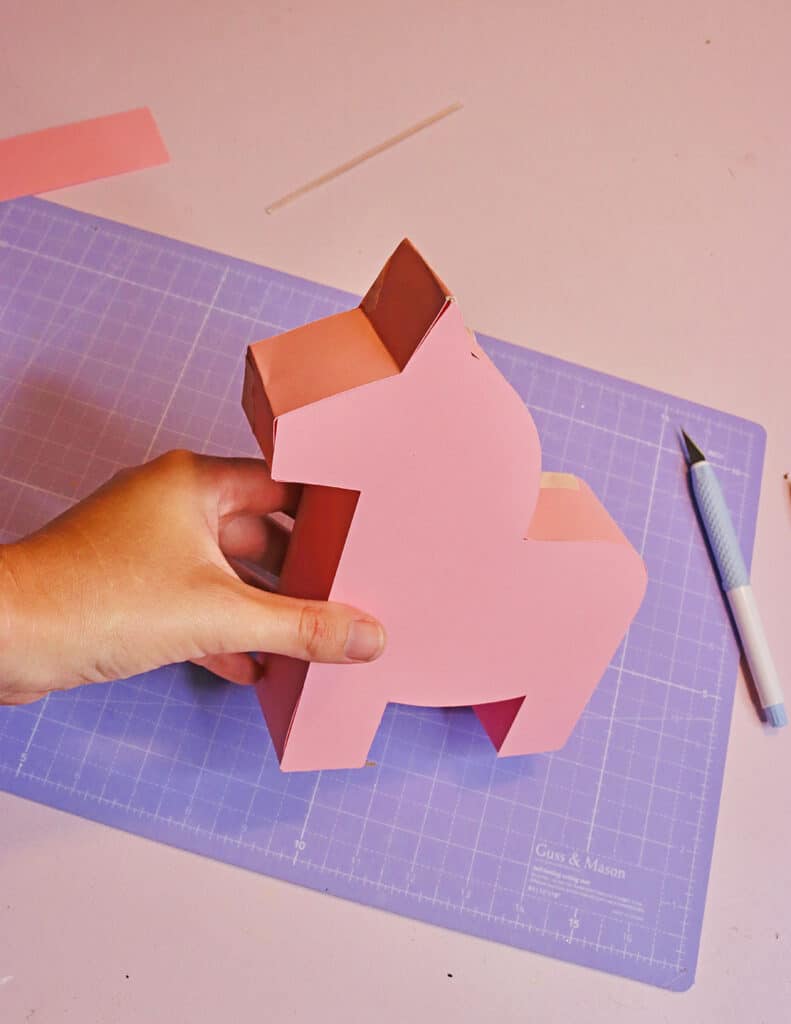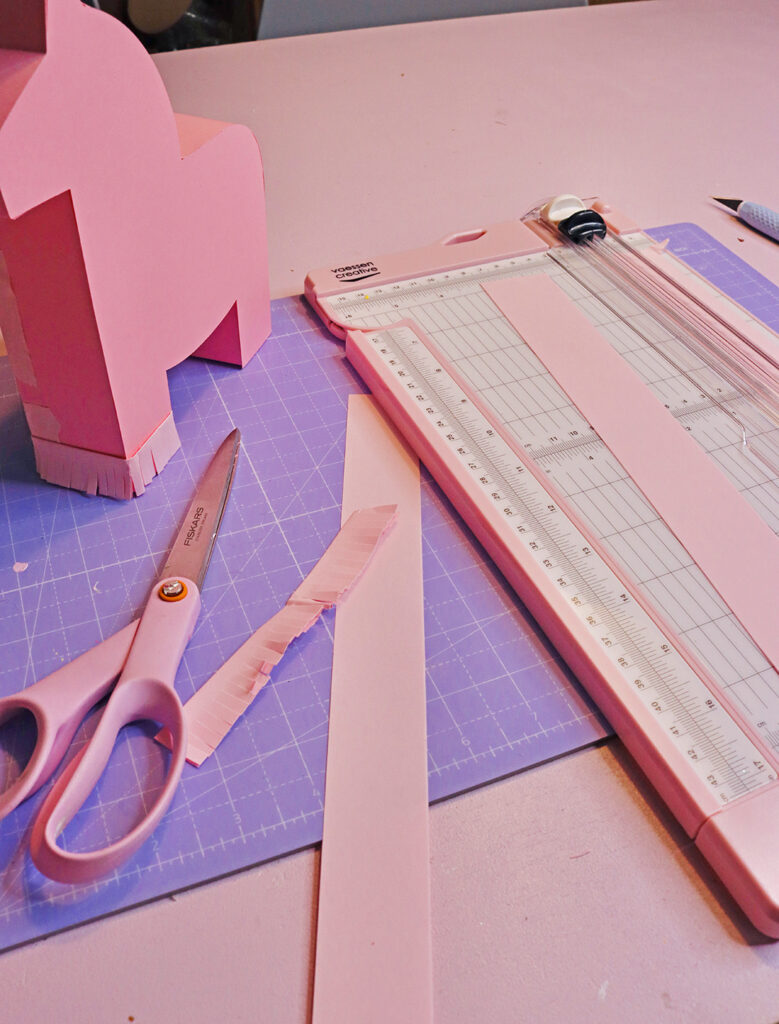 så skære jeg sådan et stykke her, og bukker på midten, og klipper den op lidt over halvdelen op,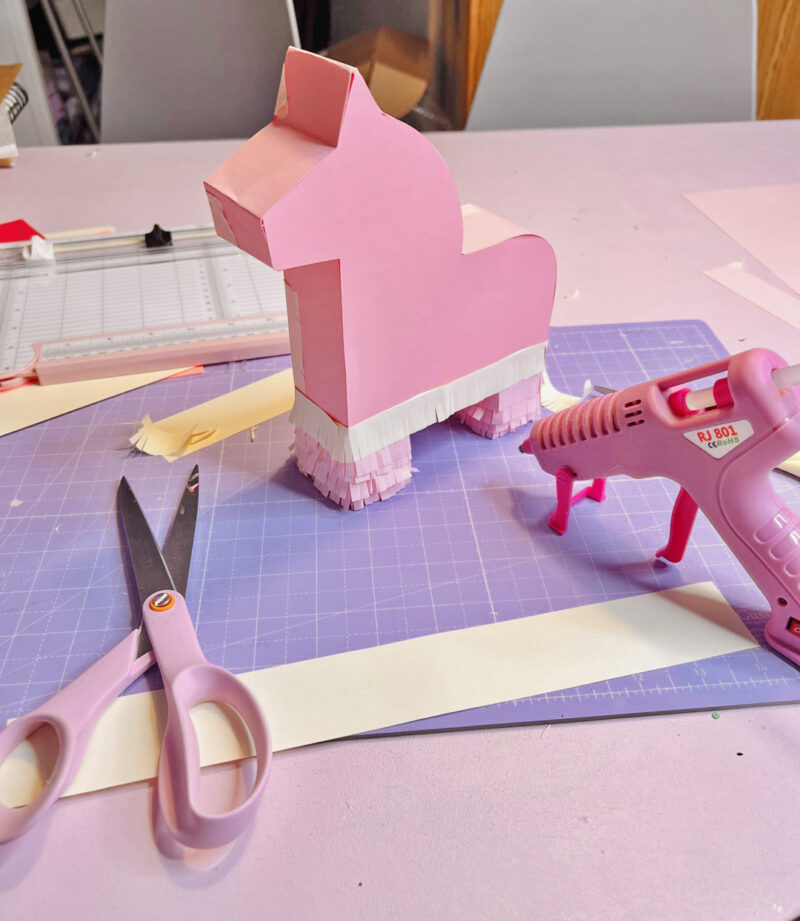 Jeg limer dem fast med lim pistol og sådan forsætter jeg hele vejen op.